Proven secrets for how to start, operate and scale an independent mailbox store for predictable recurring revenue for years to come!
Get ready to be handed the keys to your new business endeavor! An independent pack and ship store with mailbox rentals is a low maintenance, low overhead model with steady, recurring monthly revenue.
Turn Mini Mailbox Storage Into Big Profits
Ever wanted to become a business owner, but struggled with where to start or what endeavor to pursue?
Perhaps you've tried other ideas in the past that you just couldn't get off the ground.
This course is for you if you want to getoff the over-thinking hamster wheel and get the "keys" to your own business, from someone who has built multiple stores from scratch, without previous experience or knowledge about the business.
Enroll Now
Taking the Confusion Out of Building Your Own Successful Independent Mailbox Rental Store
The key to success is implementing a strategy using a full operational process that's been learned, tested, tweaked, and proven. This course delves deep into the exact strategies I used to start, operate and scale my first store and open additional locations, all without any prior work experience or deep knowledge of the industry.
Mailbox Money Machine is the First of It's Kind
This isn't trying to sell you a franchise. This is a step-by-step guide for how to build your own independent mailbox rental/pack & ship store. Inside you'll find 23 modules with digestible video lessons and an entire 35 page SOP complete with:
Template mailbox rental agreement
Resources on becoming an authorized shipper and/or access point for various carriers
Customer service SOPs and scripts
Start-up equipment lists and store set-up specs
Operator hire job offer templates
How to set up your POS and tech stack
Store opening and closing procedures, and;
...much much more!
Enroll Now
Let's Dive in. What's Inside?
Introduction to the business model
I provide an in-depth overview of the mailbox rental and pack and ship industry, including the different types of services that are offered (such as mail and package receiving, mail forwarding, and shipping services) and the target market for these services (such as small business owners, travelers, and e-commerce merchants). It will also cover the industry trends and market size.
Setting up your business structure
I teach you how to set up your business, including choosing the appropriate business structure (such as sole proprietorship, partnership, LLC or corporation), identifying and evaluating potential location options, and obtaining all necessary licenses and permits. It will also include an overview of the legal and insurance requirement for the mailbox rental and pack and ship industry.
Choosing the right equipment
I cover the essential equipment and supplies you will need to run your mailbox rental and pack and ship store, including shipping scales, packaging materials, and a computer system for tracking orders and managing customer accounts. It will also cover the cost and budgeting for the equipment, and the software needed for the operations of the store.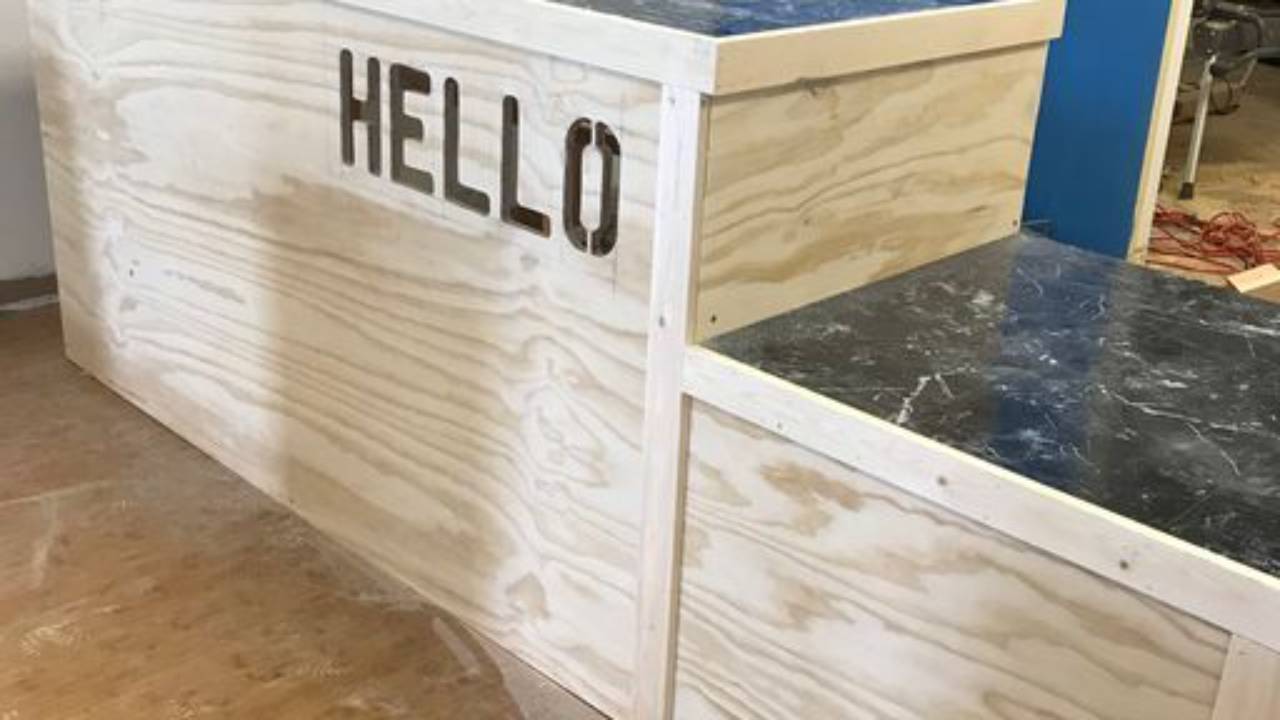 Store Operations & Procedures
You won't have to 'guess' what to do every day inside your store. I share with you my operational SOPs which include everything from how to apply to be an access point for all carriers, to your store's opening and closing procedures, and even safety guidelines so you have a one-stop-shop reference manual once you get up and running.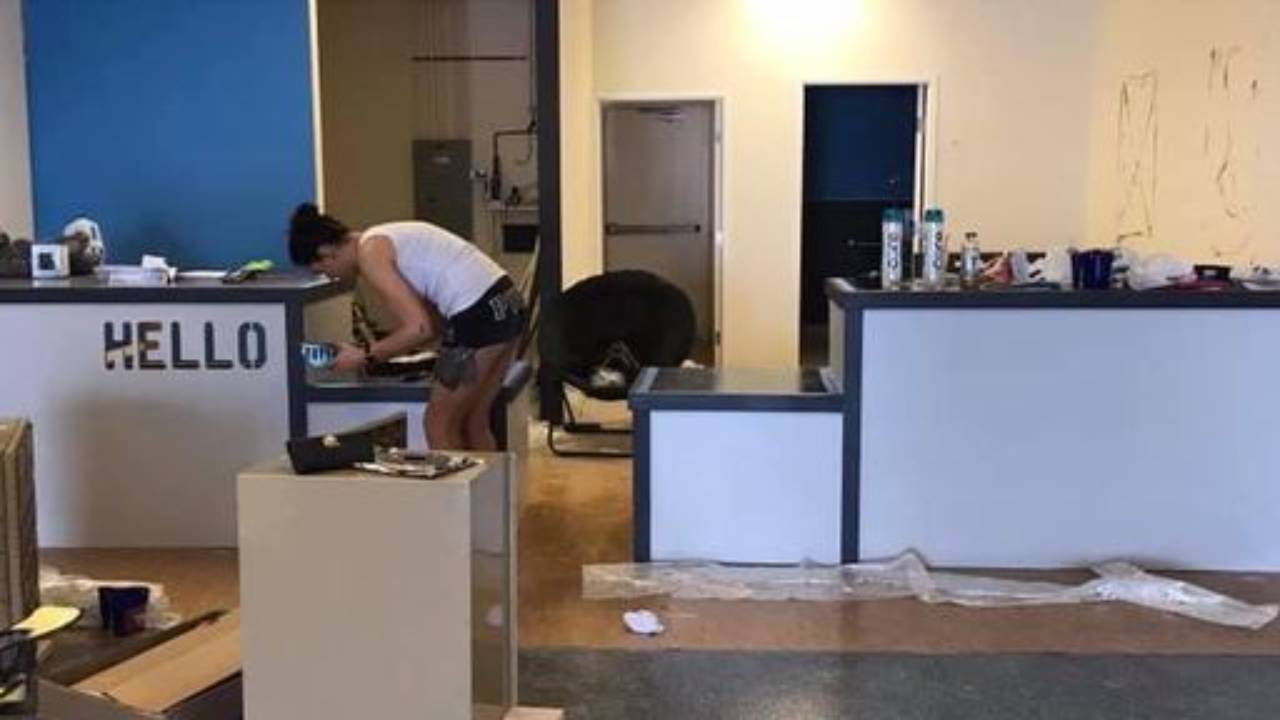 Customer Service Guidelines & Scripts 
As a service based business, your customers are your most important aspect. Based on what's worked for my stores, I share with you guidelines for customer service and full scripts that you can hand directly to your staff that they can use for customer interactions. Our customer service SOPs are designed for maximum client retention!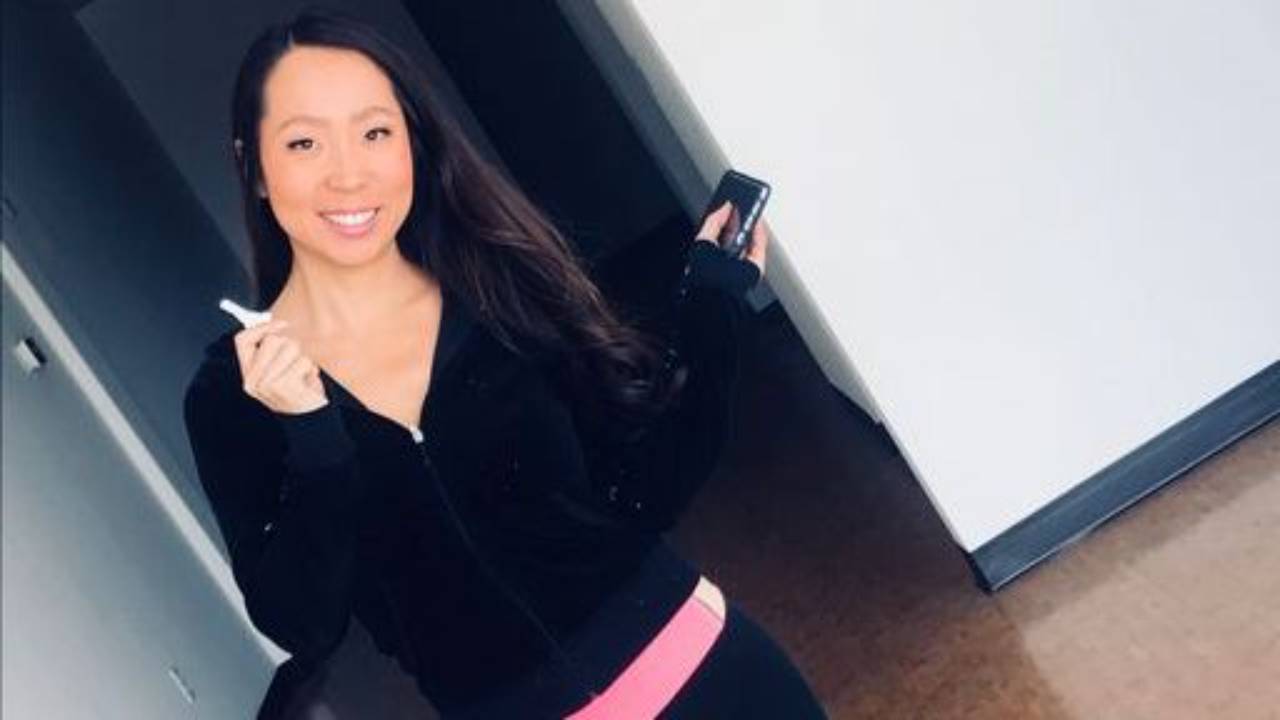 Marketing for Maximum Visibility
You're now a member of a community offering a needed service to your neighbors. I give you insights into how to share your store opening and all services for maximum visibility including both off-line and on-line marketing tactics. I also share with you insider hacks on how to get more customers into your store.
Why An Independent Store?
I initially considered buying a UPS franchise store, but was turned off by the 1.) high start up costs, 2.) monthly franchise fees, 3.) monthly marketing fees, 4.) being beholden to their layout and limitations on amount of mailboxes you can have in the store and a host of other rules and regulations. Plus, you can't help any customers who may need FedEx. It may work for some people, but I decided it wasn't for me.
In my opinion, having an independent store allows you the most flexibility. You can offer your customers all the various carriers: US Postal Service, UPS, FedEx and DHL or another, additional international shipper. And you can configure the store however you'd like, running whichever promotions you want. Our customers love the convenience of being able to drop off their Amazon packages (usually UPS labels) while also being able to ship out FedEx and also being able to buy stamps. We can service all of it.
Enroll Now!
Hi!
I'm Lisa Song Sutton
I'm an entrepreneur, real estate investor, and former Miss Nevada. I started my own mailbox rental, pack and ship store in 2018, and we've generated over a half million dollars with a fraction of the knowledge and resources connected to what I am going to share with you.
If you've ever wanted to make mailbox money, but you don't know where to start, think the franchise route is overbearing and outdates, and have no experience running this type of store, then this could be the most important course you ever take.
But first…
I started my own independent store because I was attracted to the business model. Before I started my own stores, I was a mailbox customer of a local UPS franchise store. I had that mailbox for several years and they autocharged my credit card every year. I would forget about it, but didn't have the time, effort, or energy to cancel it since I would use the address sometimes to avoid using my home address for stuff. I was intrigued by the business model.
Mailboxes are like mini storage units. A low maintenance, low overhead item that has steady, recurring monthly revenue.
The shipping is ancillary and seasonal.
I knew that if I could fill up enough mailboxes, I could use that steady recurring revenue to cover my expenses: rent and payroll.
Once I discovered this business model, I knew I had to learn more.
The only problem was that I didn't know anything about running a store like this.
So, I went up the street from my house to the independent store that I frequented as a customer. I was friends with the owner, Andrew. I approached him and asked him if wanted to expand. He said no. So, I told him that I wanted to open up a store like his, but far enough away that it wouldn't be competition.
I told him that I would pay him $10,000 if he let me follow him around for 2 weeks, work in his store and capture his processes. I would build him a nice handbook if he wanted and he would have free (actually, paying him!) help. He agreed and I got right to work!
I trained in his store every day for 2 weeks. People thought I was a new hire.
I captured all of the processes he's used to generate 7 figures and copied everything in his store. The computer system, the counter heights, everything.
Then I modified it and improved it for use in my own store.
Fast forward years later, my friend Codie Sanchez called me and said she was starting a Youtube channel and asked if she could come to film some of my businesses.
I said, "Sure let's do it!" And we filmed at my real estate brokerage and also at my shipping stores.
Before I knew it, I had people reaching out to me from all around the country, asking how they could open up their own independent stores.
Initially, I was answering questions one-off, but then realized the best way for me to help a lot of people at once was to build an e-course.
This course is to help you start your own business! 
If you are serious about starting your own mailbox rental, pack and ship store, then my e-course is the perfect way to get started!
What Current Students Are Already Saying!
Ron Kots
"Lisa was transparent with her information and showed us exactly how her stores operate, services provide and examples of how to set prices. She provided insight on why it might be better to build a new store vs. buying an existing one. 
She reviewed the equipment she uses and where to buy the supplies the actual startup costs, how to market your store, how to grow and expand, including all the templates and SOPs that she uses in her stores."
Kyrylo Malov
"I want to express my appreciation for the valuable content and insights provided in your course. The video quality was excellent, and the materials were very well-structured. 👍 Thank you for putting together such a comprehensive resource."
Cheng Peria
"My husband and I are done with the course. You have shared so much great information and tips on a personal (being the owner) as well as professional side of the business!"
Asma Nissa
"I went through the course. It is by far the best online course that I have come across. I am working to get started on it soon. This is going to be my first venture so I am really excited."
Ashton Tracey
"I just finished your course, and I love what you're doing! This has been very inspiring; I'm already trying to figure out areas I could do this at!"
Tami Rhoades
"This course took the fear and anxiety out of starting my business.  I feel like I have exactly what I need to be confident and successful with opening a store and I'm ready to sign a lease as soon as I find a location!"
Brenna Hankla (student)
"My husband and I are opening a mailbox store in Texas!  We signed the lease and we are building out the space in the next few weeks.  Wanted to say thank you for the idea because we would never have thought to do this if we hadn't seen your TikTok!"   
Kelsey Weeks
 "I completed the course, and it was great!! Lots of amazing insights, very straightforward and easy to follow, plus the documents you included are beyond helpful!" 
All The Tools You Need To Build A Successful Independent Mailbox Rental & Pack/Ship Business
There are a ton of things that could be preventing you from having the life you want, starting the business you want, and most importantly, building the wealth you want. Let me help you become a small business owner.
This business model is very expandable. In addition to mailbox rentals and shipping services... You could choose to offer:
Notary Public services
Faxing and scanning services
Printing and copying services
Shredding and document destruction services
Mail forwarding services
Package receiving and storage services
Packing and shipping supplies sales
Virtual mailbox services
Uhaul
And much more!
With a simple shift in your mindset, some hard work and smart money practices, you could own your own small business and start living the life of your dreams.
This course is an experience share of how I started my stores, using the tools and resources that I have found to work for me. Your results are not guaranteed and are completely dependent on your location, level of effort, preparedness and ability to execute. There are no refunds and no guarantees.
Hear From Kim & Nguyet!
Kim and I wanted to express our deep gratitude for your invaluable guidance in the pack and ship business. Your insights were pivotal in helping us master the business trade, resulting in the ownership of two pack-and-ship stores. We're truly thankful for your mentorship.
Looking back, we're so glad we took the chance to send you that cold email. It led us to our meaningful connection. Your wisdom empowered us to successfully acquire our first store (Postmark'd), and now we're on the cusp of establishing a second one (EZShip+) within just six months. As we head towards our second store, your lessons continue to guide us.
Also, thank you for being available to jump on a quick call whenever we needed guidance. Your advice has been incredibly helpful. Your success is motivating, and we wish you ongoing prosperity. Thanks for being a cornerstone in our venture.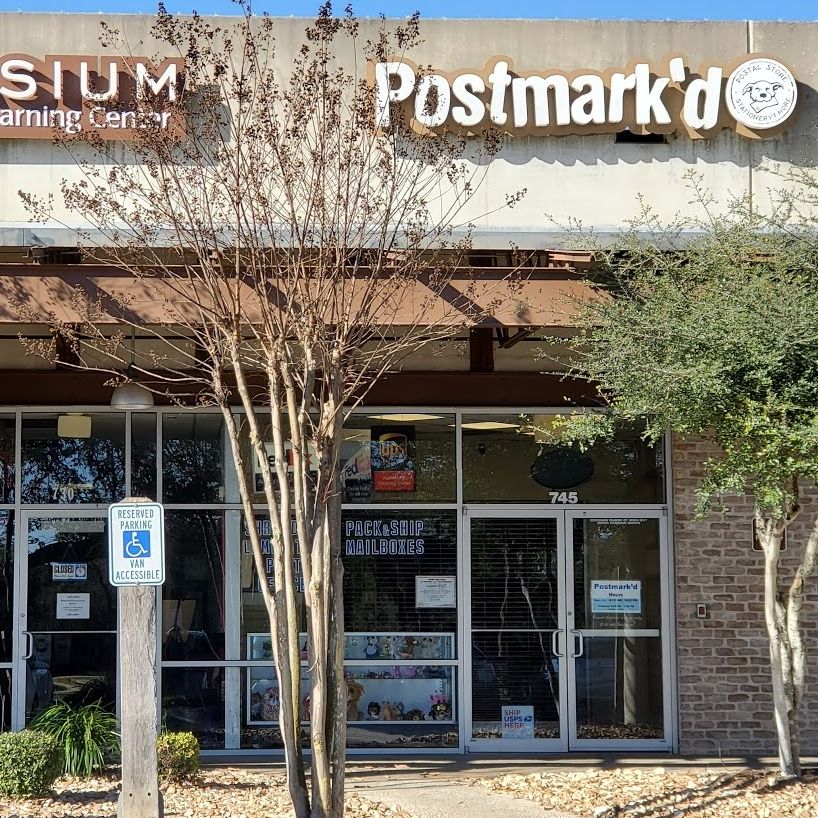 Frequently Asked Questions
Are my results guaranteed?
Can I share course info with a friend?
How much am I going to make?
Is this business model applicable in other countries?
What's the difference between a corporate account and being an authorized retailer?
What about one-on-one consulting? I'm ready to open my own store or acquire a store right now!
Take A Look At Jen's Store!
Just outside of Nashville Tenessee, our course student Jen, has already opened, stocked, and gotten customers at her store! Look, it even comes with a greeter! Here's what she had to say:
"We've done a full military theme with Clarksville Mail Call - a homage to my family's military history. In addition to pack and ship services, our store has an emphasis on providing business services that support fellow small business owners and entrepreneurs.
Your class definitely helped us get started quicker and with more confidence! Tips like avoiding the large format printer lease were especially helpful. And small things such as counter height saved us from having to go to a UPS store to measure their counter heights discretely."